I'm back for...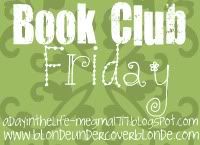 So, I have an interesting trilogy to talk about with y'all today but I have to start it off with an explanation so y'all know why I read these books!
Last school year I worked at an alternative school in the 5th Ward (for those of you non-Houston people it's a very low income area of Houston). I dealt mainly with the pregnant students there and we had a lot of special programs fo these pregnant and parenting students so they wouldn't drop out of school. One of the programs we did attempted was a book club. They chose me as a mentor for the program so I had a group of students I would work with through the books. The person in charge of the book club with the help of the librarian and English teacher chose the 2nd book out of the Make Lemonade Trilogy for us to read. I read the first chapter of that book and really liked it, so I decided I wanted to start from the beginning and read the whole trilogy.
So, this week I want to share the 3 books in the Make Lemonade Trilogy by Virginia Euwer Wolff.
This is what amazon says about Make Lemonade:
Viginia Euwer Wolff's groundbreaking novel, written in free verse, tells the story of fourteen-year-old LaVaughn, who is determined to go to college--she just needs the money to get there. When she answers a babysitting ad, LaVaughn meets Jolly, a seventeen-year-old single mother with two kids by different fathers. As she helps Jolly make lemonade out of the lemons her life has given her, LaVaughn learns some lessons outside the classroom.
This is what Amazon says about True Believer:
At 15, LaVaughn already knows that life is hard and that getting ahead takes a strong mind and an even stronger will. Surrounded by poverty and violence, she strives every day not to be just another inner-city statistic: "My hope is strong like an athlete. Every morning when we walk through the metal detectors to get into school ... it is an important day of dues-paying so I can go to college and be out of here." Last year when she babysat for Jolly, a young unwed mother, she saw firsthand how an unplanned pregnancy can diminish options. So she ignores the boys, studies hard, and hopes it will all be enough to get her into college. Then Jody moves back into the neighborhood. Once LaVaughn's childhood friend, Jody is now "suddenly beautiful... He could be in movies the way the parts of his face go together." If LaVaughn's choices were difficult before Jody, now they're almost impossible. What LaVaughn doesn't know is that Jody has difficult decisions of his own to make--decisions that could turn her carefully ordered world upside down.
The second novel in a proposed trilogy, True Believer picks up where the acclaimed Make Lemonade left off. Virginia Euwer Wolff's verse-prose is as sumptuous as ever, and her descriptions of LaVaughn's day-to-day life and feelings are sympathetic and achingly real. Readers will be eager to see where LaVaughn's choices take her in Wolff's next installment.

This is what Amazon says about This Full House:
Each discovery disturbs the arrangements of the known world, and it is our job to stay alert to all possibilities.
LaVaughn believes she is keeping alert to all possibilities. She has made it through the projects, she's gotten over heartbreak, she's grown up, and now she's been admitted to the Women in Science program that might finally be her ticket to COLLEGE. But the discoveries she makes during her senior year in high school--two girls pregnant, with very few options--disturb everything in her known world. And in an effort to bring together people who should love each other, she jeopardizes the one prize she has sought her whole life long.
When do you know whether you're doing the right thing? What happens when you can't find a way to make lemonade out of lemons? Virginia Euwer Wolff takes on the biggest questions--about life and love, certainly, but also about girls and women, sacrifice and compassion--and has something quite rev-elatory to say about them in this full house.
I really enjoyed these books. They are easy reads because they are meant for highschool aged kids. I thought it was a great choice for the students that were in our book club but it was also a good read for me too because I worked with the kids who were going through everything that the character in the book was going through. If you are a teacher or work in a inner-city school, these are a MUST READ! And even if you aren't, the story of this young girl going through so much really keeps you turning the pages. I have all 3 books in actual book form and not iBooks so if anyone wants to borrow them I will be more than happy to share! :)