Linking up with Michelle and Heather today for this one time rendition of...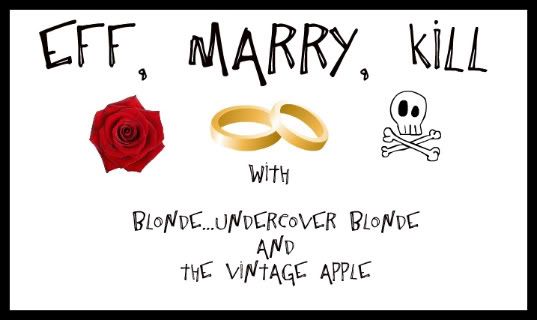 Today my boys are coming from...

Kurt Hummel
Finn Hudson
Puck
Please note that my eff, marry, kill choices are coming straight from the show's characters, not them in real life :)
So...
Eff - Puck all the way. Look at that hotness. He's a player though so not marriage material, although it wouldn't hurt to look at that face and body every day.
Marry - Finn Hudson. Still good looking and the relationship type = marriage material :)
Kill - Sorry Kurt, I can't stand you. Something about his character and the way he sings just really urks me and I could totally do with him being gone off the show!
Who you would you eff, marry and kill out of these boys?