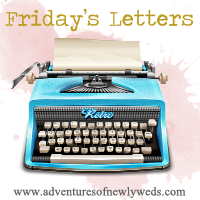 Dear Friday:
Thank you so much for making your presence again! I just loving having you off work where I can sleep late and do nothing!
Dear Cancun:
Seriously, the next 5 months need to hurry up so I can meet you again! I hope you'll provide us with great weather for our wedding!
Dear Gossip Girl:
I'm so glad a lot of my readers suggested I start watching you. I'm hooked!
Dear Lucy:
You are so cute, but puhhhhlease stop destroying the toilet paper!
Dear John:
I love you so much. Thanks for being there for me this week, even in to the wee hours in the emergency room. Love you.