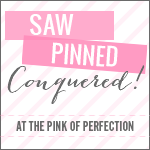 This was such a great idea and I can't wait to share some of the recipes we've tried recently!
A couple of weeks ago, I found the Healthy Beef and Black Bean Enchiladas recipe...
These were so good and flavorful... it was hard to believe they were pretty healthy too!
Ingredients:
2tsp olive oil
2 cups slice bell peppers (any color)
1 medium onion sliced
2 cloves garlic minced
8oz lean ground sirloin
1 15oz can black beans drained and rinsed
1T chili powder
1T ground cumin
1/2 tsp papricka
pinch cayenne pepper
1/2 tsp salt
12 6" whole wheat tortillas
1 16oz jar hat salsa divided
1 cup shredded Monterrey jack cheese or any blend you like
Directions:
1. Preheat oven to 350.
2. Heat a large skillet over medium high heat. Add olive oil, swirling to coat. Add the peppers and onions and saute for about 5 minutes, until softened. Add the garlic and stir for 30 seconds.
3. Add ground beef and use a fork to crumble it. Cook for about 4-5 minutes, or until the mixture is no longer pink.
4. Stir in the chili powder, cumin, paprika, cayenne, salt, black beans, and ¼ cup of the salsa. Mix well.
5. Spread half of the remaining salsa over the bottom of a 13×9" baking pan.
6. Lay your tortillas on a clean work surface and spoon a heaping ¼ cup onto the center of each. Roll tightly and line them up, closely packed into the baking pan, seam side down.
7. When all of the tortillas have been filled and placed into the pan, evenly pour the remaining salsa over the top.
8. Sprinkle the pan with the cheese.
9. Bake for 20 minutes. Allow the enchiladas to cool for about 10 minutes before serving. Garnish with sour cream and fresh cilantro.
My final product...
Changes I made:
-We used a whole pound of ground beef. I don't like to save ground beef and we buy them buy the pound so it was just easier to use all of it. I ended up saving some of the beef/black bean mixture and just eating it the next day with some tortilla chips and it was really good!
-Because we used extra meat, we had extra enchiladas. We ran out of them, that's why there's an empty space.
Things I would do different:
-Stupid me didn't double the spices for this when I doubled the meat. It was still good, but probably would of had a lot more flavor had we doubled the spices for more meat.
-I really think a packet of taco seasoning could do the trick... Instead of adding all the spices, I think next time I'll try adding taco seasoning to see how it turns out!
-Use a bigger skillet! :) I made a huge mess because the skillet was not big enough for a pound of meat plus all the add ins!
ENJOY!