Hey y'all!!
We're back from vacation and I can't wait to share some of our vacation pics with you!
But first, Sunday Social!!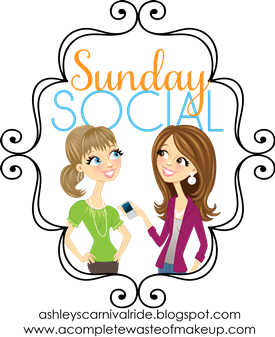 1. What is your favorite fall activity?
Pretty sure everyone is going to say this, but FOOTBALL! We follow more College Football in our house so every Saturday is filled with friends, food and beer! :)


2. Do you follow a football team?
Texas Tech!
John is a proud Red Raider so Saturdays at our house are filled with lots of red and black ;)


3. What is something fun about fall in your area?
Well, it's not exactly in my area, but it's only 4 hours away and in my mommas neck of the woods... The State Fair of Texas in Dallas!
Honestly, I can't think of anything really particularly fun in Houston related to the fall








4. Favorite Fall outfit staples?
Boots, cardigans and scarves are some of my favorite fall fashion staples.
I got these beauties at the end of season last year and can't wait to wear them this fall...
I also love that leopard print is HUGE this year so I can definitely pull off my leopard TOMS, purse and flats!
5. Thing you are looking forward to most about this fall season?
Honestly, I'm just ready for fall so it'll get us closer to December (the wedding!). We have our couples shower September 22nd so I'm really looking forward to that, football season, my birthday, Bachelorette party, dress fittings, etc etc etc!!! Oh, and I LOVE decorating for fall - pumpkins, browns and oranges, candles.... LOVE it!


6. Favorite Fall Holiday?
My birthday! October 27th incase you want to send gifts ;)






What are some of your favorite things about fall?