I'm linking up with Sarah and Stephanie today for their first ever Happies and Crappies link up!
*This is my 5th blog post this week!! Thank you wedding pictures for giving me something to blog about ;)
*We're having a date night tomorrow to celebrate
*It's Friday and it's a 3 day weekend!
*I am on a waiting list for a new blog design
* I got my first mani/pedi Wednesday post wedding and love the dark winter color I chose, OPI Road House Blues
*I finished selecting scenes for our
Wedding Mix
video and submitted it this week for final editing
*I ordered a bunch of wedding pictures to start framing and start a new gallery wall
And here are the CRAPPIES:


*I had a horrible migraine Wednesday night and had to take my migraine medicine
*Said migraine medicine makes me loopy
*Being loopy makes me sleep too much and I overslept for work
*I'm still in a post wedding funk - I'm so sad it's all over
*My new blog design probably won't be installed until next month
*It could take up to 4 weeks to have our final Wedding Mix video back



So much to be happy about and thankful for this week!! :)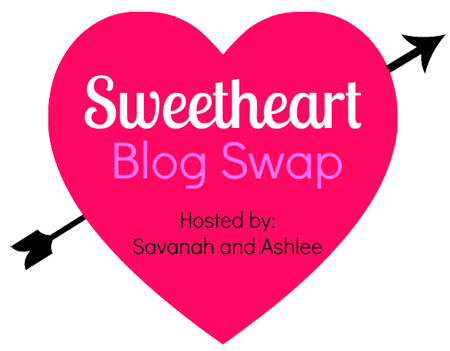 Also one last reminder to sign up with Ashlee and I for our Valentines Day Sweetheart Swap! You can get all the full details and sign up
here
!