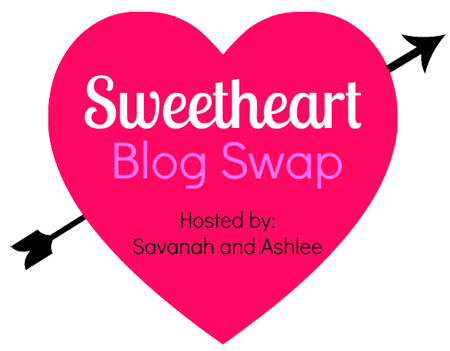 Ashlee and I are super excited for the Sweetheart Blog Swap!
Thank you to all of you and we can't wait to see what each of you send each other!
Ashlee and I added the links to the names so you can all see who linked up!
Take some time and visit some blogs! Who know you might find a new blog or two to follow.
Scope out your partner's blog and get in touch with her, get to know her favorite candies, colors, etc.
The max to spend is $10, it can includ just about anything - have fun, its Valentine's Day!
DEADLINE TO SHIP ITEMS: Thursday, January 31st.
Link up to show off your swap goodies on Thursday, February 14th.
Have fun and get in touch with Ashlee or I if you have any questions!!